Details and specifications of Comicdrome 12,000 Jokes, £14.99. No longer available.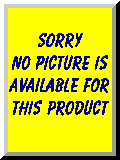 Comicdrome 12,000 Jokes
This first edition of Comicdrome is the world's largest and most accessible joke book, with more than 12,000 of the best – and worst – jokes ever told, faithfully reproduced in a database equivalent to 3,400 pages!

A searchable CD-ROM is the only rational way of accessing so many jokes, especially when each joke has been carefully classified according to its category and subcategory and then rated under one of each of the following:-


Genre: one-liner, two-liner, normal length, rhyme and shaggy-dog story.
Rating: from * to ***** stars.
Type: dirty, clean, sick, childish, ethnic, pun, quote, toast, trivia or quip.
Language: swear words, no swear words, innuendo, slightly rude or obscene.
Origin: UK, USA, Australia, Canada, New Zealand and South Africa.


If that isn't enough, each joke can be searched for every instance of a word, in every joke, in seconds!!

Comicdrome is fully compatible with all text based applications such as Microsoft Word, Excel and Powerpoint.

SCREENSHOTS


---
Use you back button to return to this page after viewing the screenshots.

Screenshot 1
REVIEWS


---
None available
VERSIONS


---
Comicdrome 12,000 Jokes, £14.99

Compare also:

SYSTEM REQUIREMENTS


---
A PC with minimum 166MHz Pentium©-class processor
Microsoft Windows© 95, 98, 2000, XP or NT 4.0
32 Mb of Random Access Memory ("RAM")
15 Mb free hard disk space
SVGA monitor, set to display high colour (64K or 16-bit colour)
CD-ROM drive
PRICING


---
Comicdrome 12,000 Jokes, £14.99


Prices include all applicable taxes

P&P will be charged at "light/heavy items" rates (1/2/3 or 3/6) - click here for full Postage & Delivery Details including shipping rates within the UK, Europe and worldwide, and next day before midday options.

Email to check latest pricing or stock availability

Check Exchange Rates to convert UK pricing or Email us with your country and/or currency for a quote.


ORDERING


---
Any questions prior to ordering? - Then email: sales@bmsoftware.com.

To order, use the online

If the online [Order Form] fails for any reason or your product is not yet listed there, or you wish to print and send your order, then fill in the following, hit the [Select details] button, and copy and paste to your email program or word processor:

Now hit Ctrl+C to copy the selected text to your clipboard and then paste (Ctrl+V) it into your preferred program Make sure you read our Terms and Conditions.
CONTACT DETAILS


---
Click here for full Contact Details including postal address, additional phone lines and technical support email.

Whilst we are based in the UK we can ship most items internationally.


| | | | | | | | |
| --- | --- | --- | --- | --- | --- | --- | --- |
| | RETURN TO TOP OF PAGE | | CLOSE WINDOW | | PRINT PAGE | | HOME |